LOUIS PASTEUR JHS 67

BEECHHILLS DEEPDALE

LITTLE NECK DOUGLASTON

Born between 1950-1959

sign in below.

to sign in)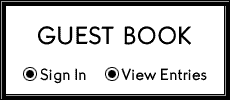 PLEASE DO NOT FORGET TO UPDATE YOUR INFO IF YOU CHANGE YOUR EMAIL ADDRESS.


and enjoy the trip down memory lane!


I am dedicating this page in the memory 

of our friend AMY AXELROD, who passed away 3/15/06  way too soon.

jUST FOR FUN:

CHECK OUT THIS PAGE AND SEE IF YOU KNOW WHERE THE PICTURES WERE TAKEN.

FOR MORE INFO EMAIL OR CALL DAWN

.

AND THE PARTY BEGINS..........

MARGE MILNER AND DONNA GALLO

MUSIC AT THE PARTY WAS PROVIDED BY


If anyone has a picture of the cars coming into the Manor on Friday night please send to Sue.